Baby Naming

Baby Naming and Blessings

In the spirit of generations before and after us, we welcome you, dear child, into our hearts and our family. We have awaited you. We rejoice that you are here.
"And the child came gently
to the warm embrace of family.
And they kissed the child and sang a welcoming song,
promising to nurture, guide, and celebrate
this precious new life.
And their joyful song
was heard in every grateful home,
by sunlight and twilight,
in this moment and all moments:
We are glad you are alive.
You belong here with us.
Welcome home, tiny star."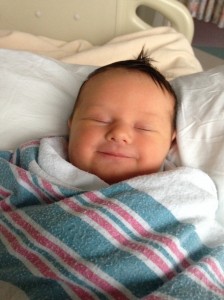 Congratulations on the birth of your baby, the greatest of all life's miracles and blessings!
As an ordained Interfaith Officiant, I am always honored to work with people of all faiths; all combinations of faiths and with those who wish not to express any religious or spiritual message at all.
The possibilities for a baby welcoming ceremony are limited only by your imagination. You have complete choice of the content of your ceremony. In getting to know you and your families' backgrounds, beliefs, values, cultural practices, rituals and the special stories that are part of your child, I will guide you in selecting readings, symbols and rituals to create a ceremony that is a personal reflection of your baby and the intricate path that brought her to you and to this moment of joyous celebration and welcome.
"With each child the world begins anew"- The midrash
Whether it is called a baby naming, a baby blessing, or a baby welcoming, every culture has a ceremony to name and welcome a new child. These ceremonies serve many purposes. A typical baby welcoming or naming ceremony might include the following elements:
Readings of poetry or prose from secular or religious text.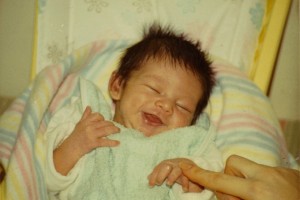 baby welcomingAppointment of mentors, godparents or guideparents.
Cultural or ethnic traditions suitable for your specific blend of family heritages as well as for adoptive families.
Community support vows.
Honoring of grandparents and great-grandparents.
Naming and presentation of the baby.
Your welcoming ceremony may be as simple and private as whispered words from parent to baby, or as elaborate and communal as a naming ceremony with brunch for one hundred guests. I believe the words you say, the promises you make and the actions you take in your babies' first weeks will shape their lives – and yours for all time.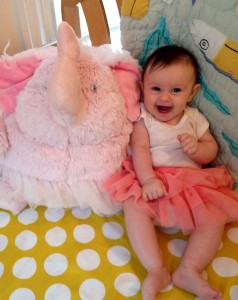 The ceremony, by nature, is inclusive and participatory. It is a joyous occasion and an opportunity for family and friends to formally greet and welcome, with love and affection, your baby's birth into your family, your community and the world. It is likewise the perfect time to honor parents, grandparents, siblings and friends…those that are present and those who have passed on.
In this special circle, you are bound together by love and respect. We hope that after you leave today, you will continue to remain a part of this child's life – to watch him grow and blossom; as your prayers and future involvement in his life are invited by his parents. We join our thoughts and sincere goodwill, asking that a mantle of peace might embrace this family and an arc of Light surround this child for all his days.
Parents, family and friends will have the opportunity to pledge their commitment and support in the raising of your child. You may appoint those who will have an important role in your baby's development.
(Dear God) Divine Spirit, Source of Life, Essence of Love. It is with deep love that we pray for this child. We pray for her care and protection. Please send your angels to bless and surround her always. May this family be a blessing unto her now and forevermore. May she learn values and principles of love, righteousness, kindness and strength – to live most fully and love most deeply. That is our prayer.