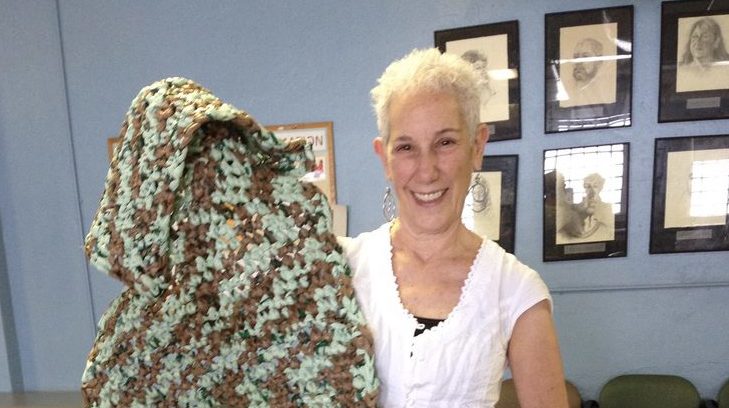 After working in the community as an interfaith minister for 28 years, it's an honor to also be able to work with the community for a great cause. making sleeping mats for the homeless.
I always have a wonderful time working with fellow volunteers to collect, create and distribute ecologically smart sleeping mats made from recycled plastic shopping bags.
Today we were visited by John Le, WLOS reporter and his team, helping to spread the word of teamwork, friendship and charity.