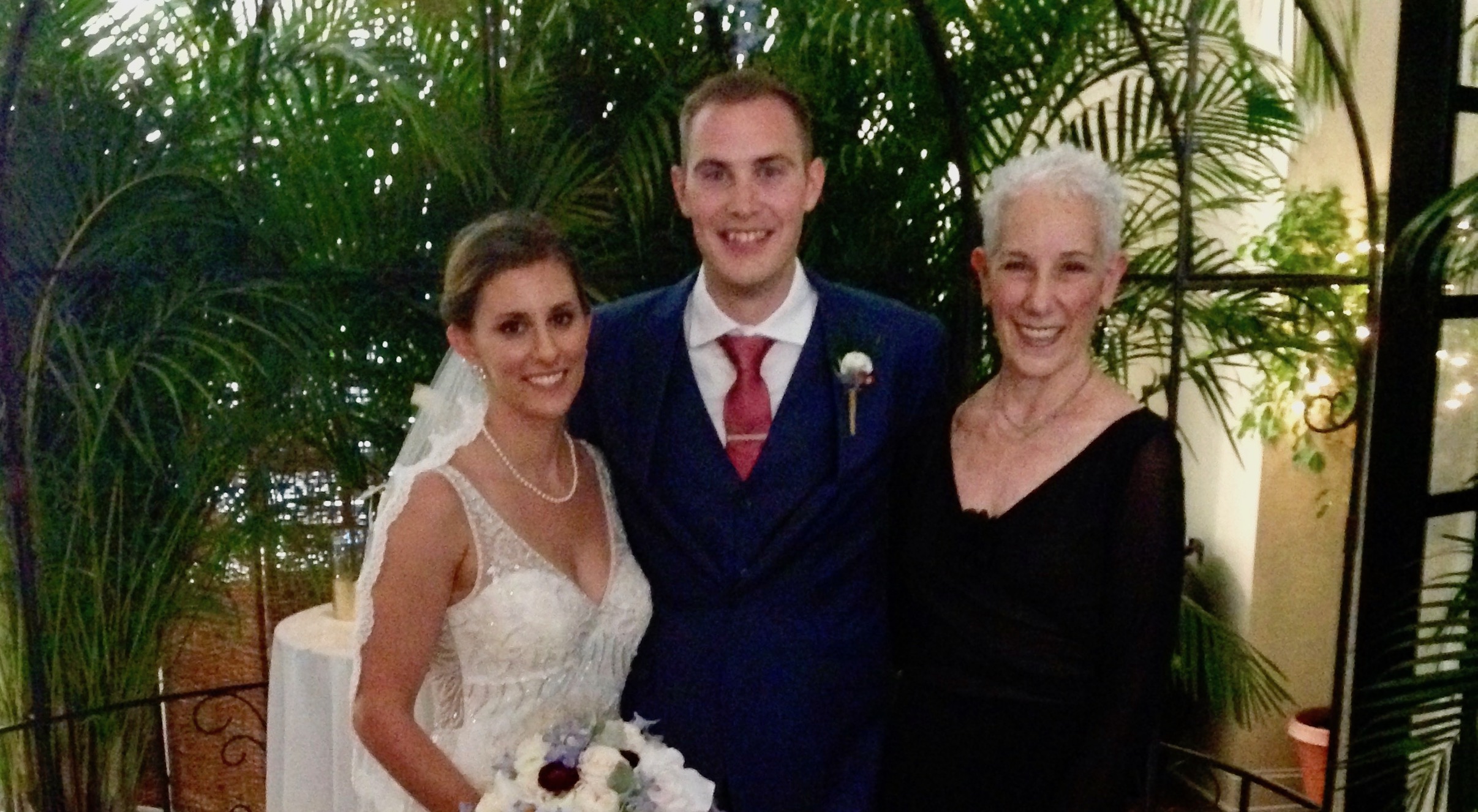 I was delighted to finally meet Clair & Jeremiah and to officiate their marriage ceremony Saturday at Celine & Company, Asheville.  
Thank you, Mark Arrington of Bobby Marks Designs for having everything set up so beautifully.  
One very special and touching element was to honor Clair's mother who recently passed by displaying her wedding gown and portrait.